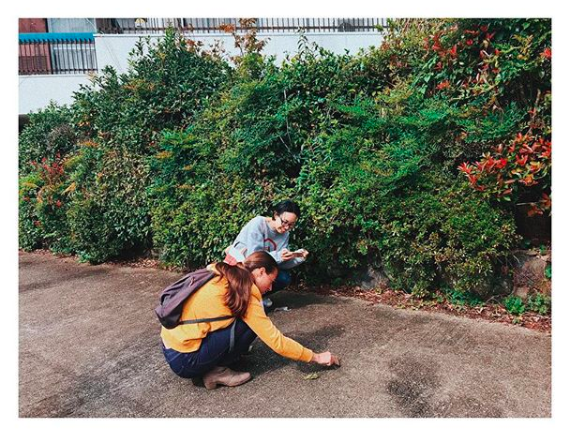 One of the perks of living in Mosaic House Iwakura is definitely the fact that we live very close to nature. The past couple of days were blessed with beautiful weather. Clear blue skies and warm days. We were able to gather ourselves and have picnics at the park close to our house. Our house is located a mere 5mins away from Takaragaike Park. The coming of autumn has also brought in cooling weather.
モザイクハウス岩倉に住んでいることの特長の一つは、間違いなく自然の近くに住む事をしてるからです。最近美しく、涼しい天気に恵まれました。晴れた青空と暖かい日々。ルームメイトの皆も最近家の近くの公園でピクニックをすることが多いです。お家はタカラガイケ公園はただの5分歩き距離です。秋はドンドン樹が美しい色に染めてきてます。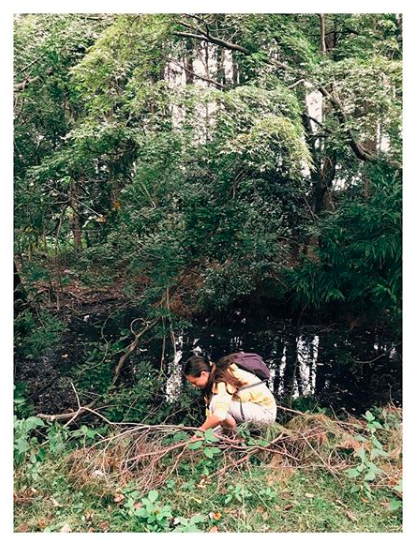 We are also very lucky to have Tina, our roommate from Czech Republic who is a biologist and who is very attuned to nature. It is never a boring walk with her around the house. She gets fascinated with little things that can be found hanging on the fringes of trees to the crushed leaves on the floor. 
自然を愛するなチェコからのティナちゃんと散歩する時はいつも新しい事学びます。小さい葉っぱでもすっごく気になる。さすがバイオロジースト。