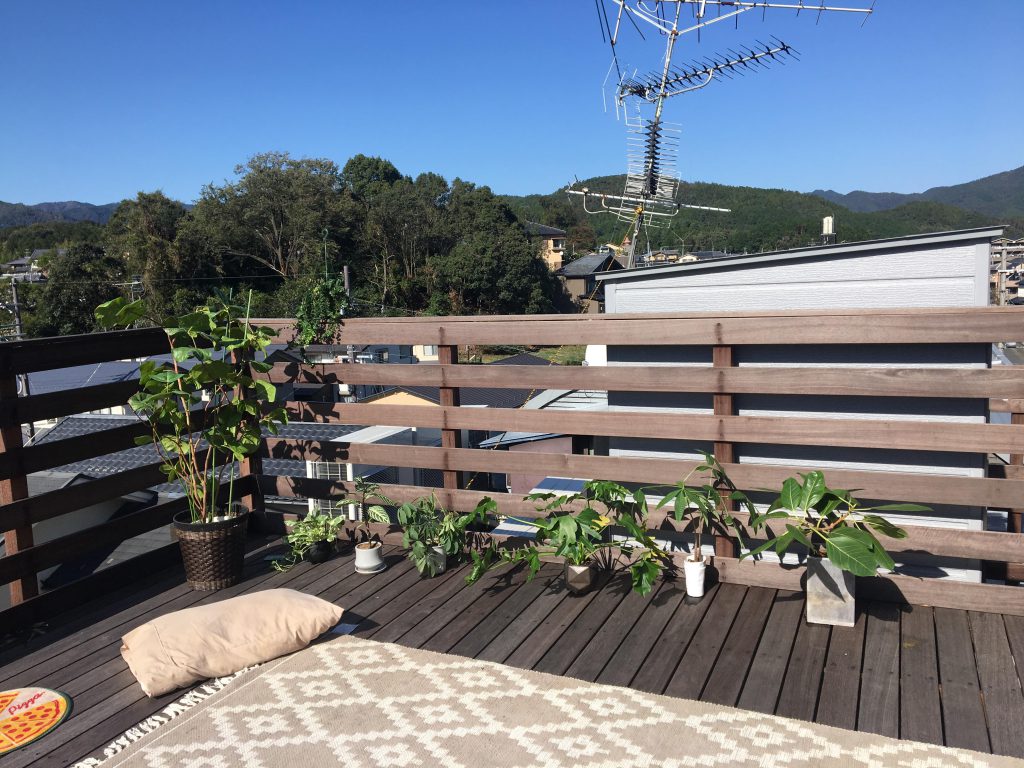 Every two Sundays of the month is big house cleaning day. For a massive house like ours, we need every ounce of help possible to clean every nook and cranny of the place. So we all get up early, put some music on and boogie while caring for the place we live in.
毎月、隔週日曜日は皆で大清掃をしています。モゼイクハウスは広いけど、皆で掃除すれば楽しく出来る!朝早起きして、音楽かけて、踊りながら一緒に掃除!
As it was brilliantly sunny, we brought all the plants in the house up on the rooftop for some good sun soaking.
この日は天気がすっごく良くて、快晴でした。なので、植物を屋上まで持っていきました!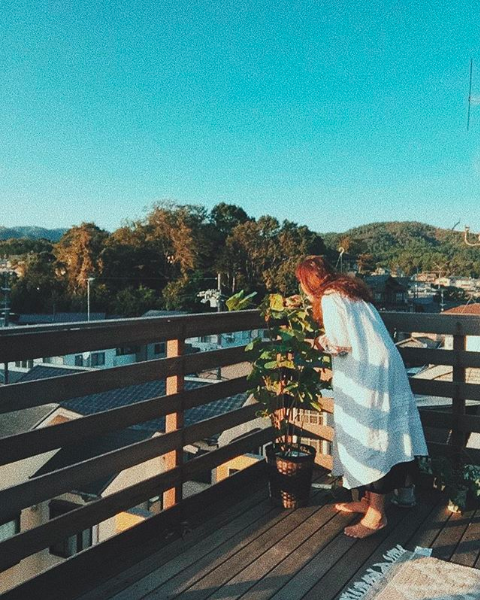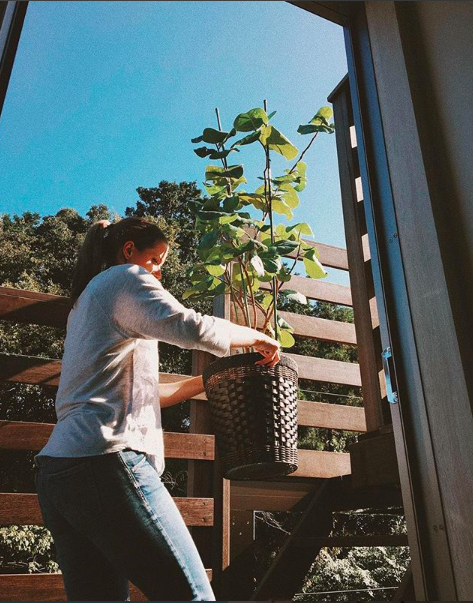 Now, house plants are a strong asset for the betterment of a home. There has been a recent boom in bringing the greens back into the home and here in Mosaic Iwakura, with 9-people living in the house, we love having plants to brighten up the space and also purify the energy!
知っていますか?家に植物が置いてあればすっごく良いエネルギーが流れるそうです。最近植物は家に置くのがまたブームになっているらしくて、モゼイクハウスにも色んな植物が置いてあります。そうしたら家がもっと明るく見えて、住んでる人も朝からハッピーに過ごせます!
According to the article here, there are a lot of benefits that come with placing plants indoors of house. This includes cleaning the air of the house, healing oneself mentally and of course, this in turn encourage mood boosts!
ここの記事によると植物をお家に置くと多くの利点があるそうです!家の空気を綺麗にする事や精神的に自分自身を癒す事や気分を良くする事などがあります。
If you feel your house is void of colors and life, why don't you try putting some plants around the house? It could possibly be life changing!
お家にもっとポジティブなエネルギーを取り込みたければ、植物を置いてみてはどうですか?お家の雰囲気が良い意味で変わる可能性があるはずです!