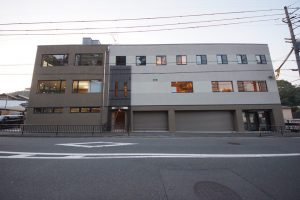 Hi, welcome to Mosaic Iwakura Sharehouse blog! We just recently opened our house in April and started with two fixed tenants, myself (Nabihah) and Anna. We generally manage the house but are also very laid-back individuals (just in case the image of nosy managers that harp on you on every little thing comes up). We both met as colleagues working in a hostel, Mosaic Hostel Kyoto, slightly associated with the share house and from then moved in together as the first residents of the house. 
はじめまして。モゼイクハウス岩倉のブログへようこそ!今年4月京都の岩倉にシェアハウスがオープンしました。
今回は2人のハウスマネージャーを紹介します。私たちはハウスマネージャーといっても一居住者として生活しています。シェアハウスの皆んなが楽しく、気持ちよく生活できるように色々アイディアを出したり、イベントを企画したりします。
私たちはモゼイクホステル京都でスタッフとして働いています。そして共にこの家に暮らすことを決めました。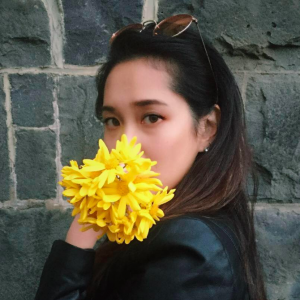 Anna is a Hokkaido native, moved to Kyoto five-years ago and generally had such a good time, she decided to stay. While growing up, she had travelled around and lived in both America and Australia for about a year each. With such an international experience, she is typically bubbly and filled with such good energy most of the times and pretty much the stereotype of what a hostel worker is like, extremely easy-going, friendly and insanely laid-back. You'll love her!
アンナ
北海道出身で京都に5年前、大学入学を機に引っ越して来ました。卒業後はオーストラリアで日本語を教え、現在は元の職場であるモゼイクホステル京都で再び働いています。大学時代にアメリカで1年間留学した経験もあります。小さい頃からよく海外を訪れ、彼女はそんな国際色豊かな経験からとても明るく、フレンドリーです!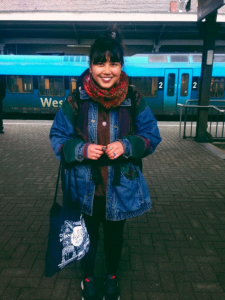 Nabihah is a Singaporean Native who moved to Kyoto 3.5years ago for university. She is quite a people person as someone who works in a hostel both in Japan and Singapore. Before moving into the sharehouse, she had also hosted numerous couch surfers in her home. Just like Anna, she has an open personality, really chilled out and a fun roommate to have while during your stay in Kyoto. 
ナビハ
シンガポール出身。京都には3年半前に大学のために引っ越しました。日本でもシンガポールでもホステルで働いた経験があり、彼女にはホステルで働く人にあるべき要素が凝縮されています!気兼ねなく誰とでも話ができる性格はシェアハウスでも発揮され、各国から訪れる新しいルームメイトともすぐに仲良くなります。一人暮らしをしていた時はカウチサーフィンから多くのゲストをホストしました。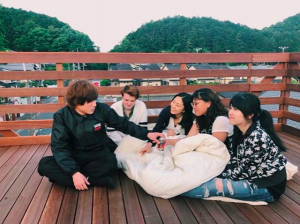 Mosaic share house Iwakura is house located quite a distance away from the main city although it takes less than 30mins to get to the city centre by subway. It sits in the perfect balance between the hustle bustle of city life and the quiet and peace of the suburbs. Additionally, the house is extremely spacious with a big common kitchen, living room, dining room and study space. It is designed specifically for interactions between the house residence and to make sure everyone gathers together like a family. 
モゼイクハウス岩倉から市街までは電車で30分以内。少し遠いと感じるかもしれませんが、住んで見ればその良さがきっとわかるはず。岩倉は美しい自然に囲まれています。そして室内には広いキッチン、居間、ダイニングルームがあります。ハウスメイト同士のコミュニケーションを円滑にするようにデザインされています。皆んなが家族のような存在になれたらいいなと思っています。
We would love to have more people stay in the house to keep the energy up and running! xx
まだまだ入居者募集中です!